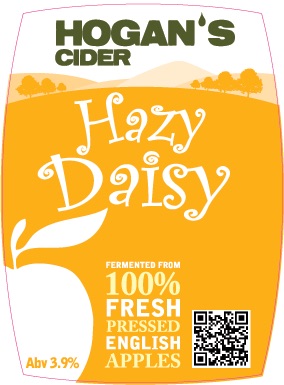 HOGAN'S CIDER Hazy Daisy
A delicious medium-sweet cider. Slightly cloudy in appearance, this cider has an abundance of apple fruit aromas and flavours with a hint of citrus and berry. 3.9%


NOW SERVING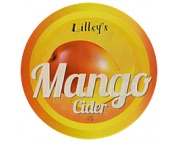 LILLEY'S Mango Cider
A smooth and sophisticated, aromatic cider. Liberal quantities of mango juice and Somerset apples - delicious! 4.0%



NOW SERVING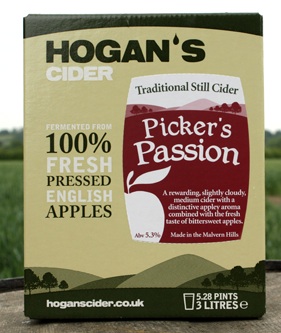 HOGAN'S Picker's Passion
A rewarding slightly cloudy medium cider with a distinctive appley aroma combined with the fresh taste of bittersweet apples from the Malvern Hills. 5.3%

NOW SERVING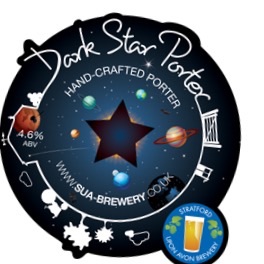 STRATFORD-UPON-AVON BREWERY Dark Star Porter
A dark, malty Porter with hints of coffee and chocolate. 4.6%






GOFF'S BREWERY Jouster
A tawny-coloured ale with a light hoppiness in the aroma. Well-balanced with malt and bitterness combining nicely in the aftertaste. 4.0%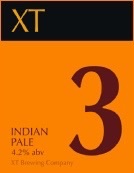 XT BREWING CO. XT3 India Pale Ale
An IPA-style beer made with lots of Celeia, Columbus and Cluster hops on Vienna malts. 4.2%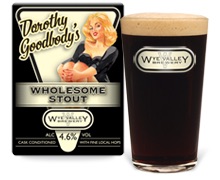 WYE VALLEY BREWERY Dorothy Goodbody's Wholesome Stout
A dark, full-bodied stout with plenty of hop flavour. 4.6%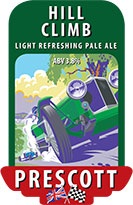 PRESCOTT BREWERY Hill Climb
A wonderfully fruity and refreshing IPA. Cascade and Bobeck hops are combined with Maris otter pale malt and Torrified wheat to create this awarding-winning session ale. 3.8%

SIBA voted Hill Climb its 2012 Regional & National Champion for Standard Bitters.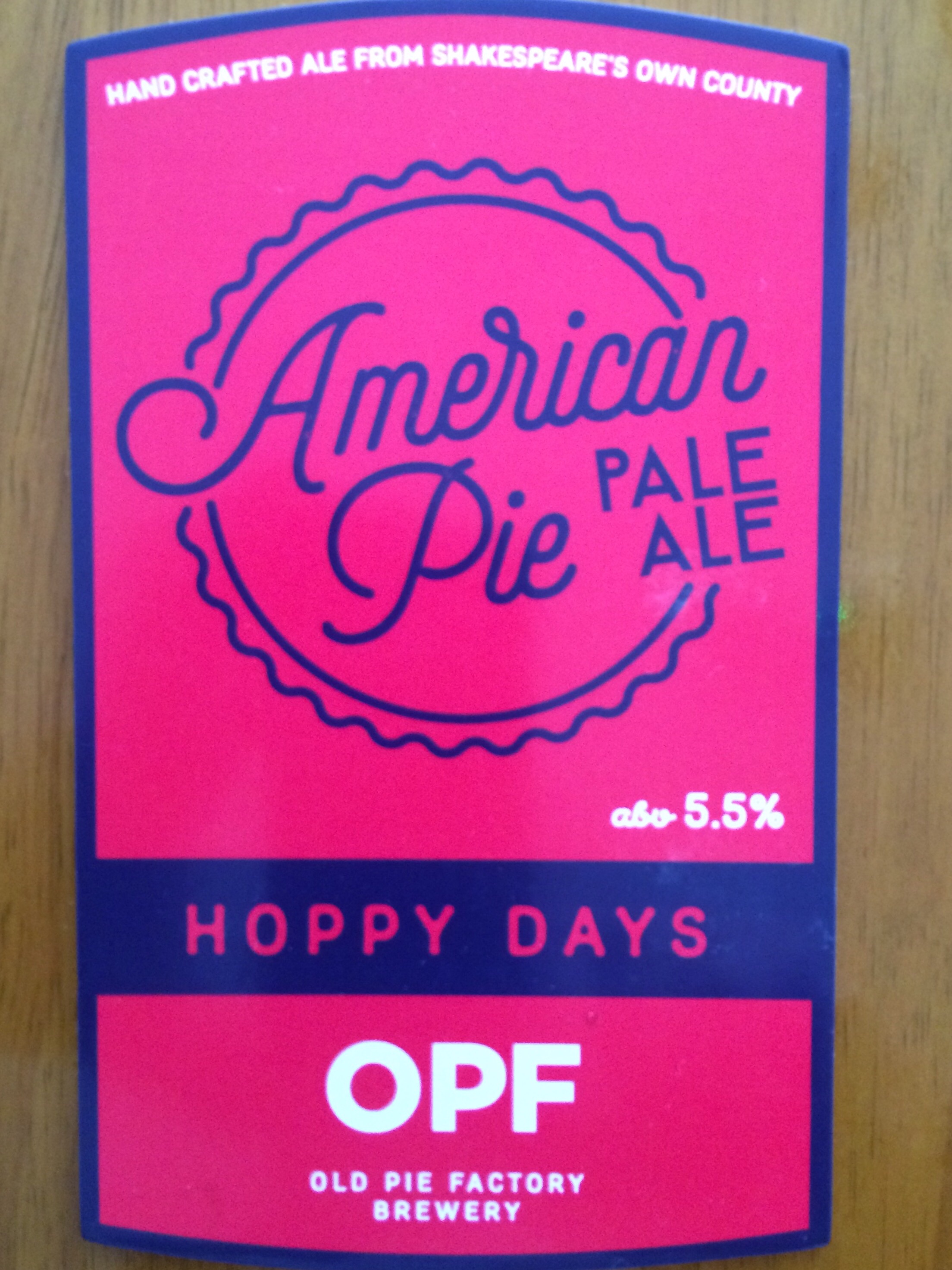 OLD PIE FACTORY American Pie
A deceptively strong golden ale. The American hops give a subtle, slightly fruity finish. 5.5%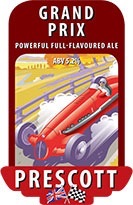 PRESCOTT BREWERY Grand Prix
Pale, crystal, roasted and chocolate malts are combined expertly with Fuggles, Northdown and Goldings hops to create a rich and smooth strong ale. 5.2%
A double award winning ale in 2012; SIBA winner, Wales and West, and Gold CAMRA strong bitters winner, Gloucestershire.

Colour: Dark Amber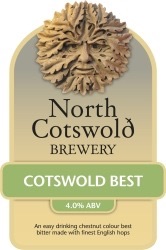 NORTH COTSWOLD BREWERY Cotswold Best
An easy-drinking, straw coloured best bitter made with English Challenger, Goldings and Fuggles hops. A good old-fashioned quaffer. 4.0%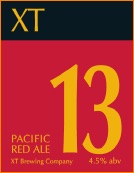 XT BREWING CO. XT13 Pacific Red Ale
Galaxy, Riwaka, Columbus and Pacific Gem hops from all around the Pacific Ocean meet on a raft of Amber Red Malts. 4.5%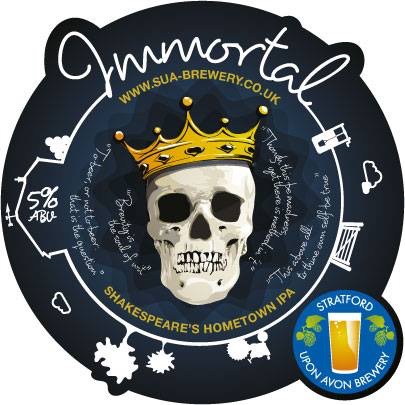 STRATFORD UPON AVON BREWERY Immortal
To celebrate the forthcoming quatercentenary of Shakespeare's death, Richard has brewed this stunning IPA. The Mosaic hops from Down Under give a lovely kick at the end. 5.0%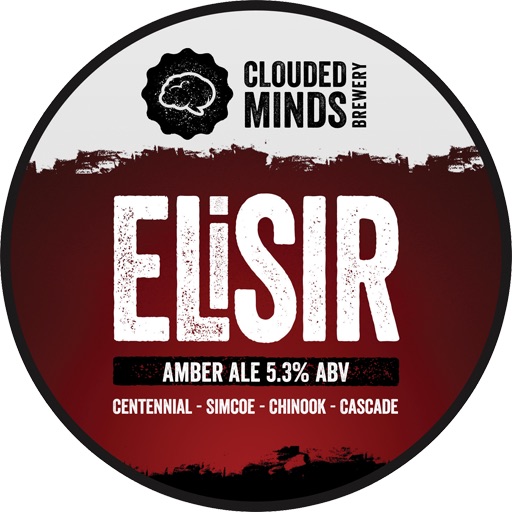 CLOUDED MINDS BREWERY Elisir
Caramel and biscuit taste from the malts are balanced by a generous amount of Centennial, Simcoe, Chinook and Cascade hops. A very fruity amber ale. 5.3%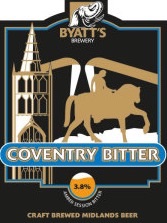 BYATT'S BREWERY Coventry Bitter
A smooth, refreshing session beer. Earthy and grassy with hints of citrus fruits and a lingering bitterness. 3.8%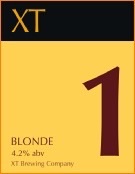 XT BREWING CO. XT1 Blonde FRESHLY GREEN HOPPED!
Citrus and fruity hops flirt with reserved English barley and some very naughty Bohemian malts to make a characterful blonde ale that you'll want to meet again. 4.2%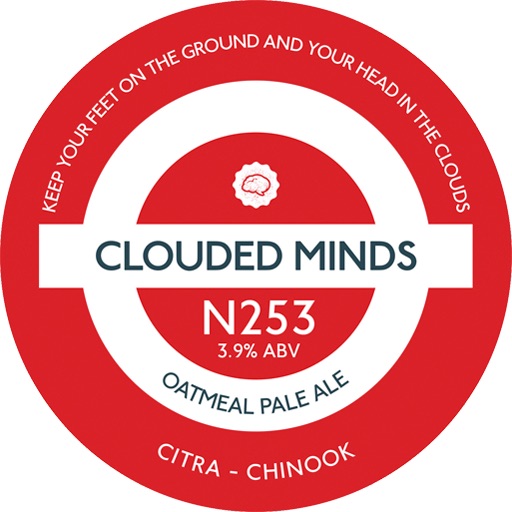 CLOUDED MINDS BREWERY N253 Oatmeal Pale Ale
Fruity and resinous. Nicely hopped with Citra and Chinook giving a tropical fruit hit towards the end. 3.9%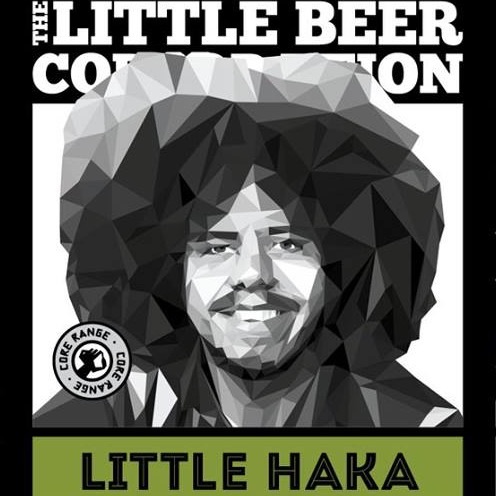 LITTLE BEER CORPORATION Little Haka
A light-bodied, flavourful and thirst-quenching ale brewed with Nelson Sauvin & Galaxy hops from NZ to give a lovely passionfruit and gooseberry aroma. 3.5%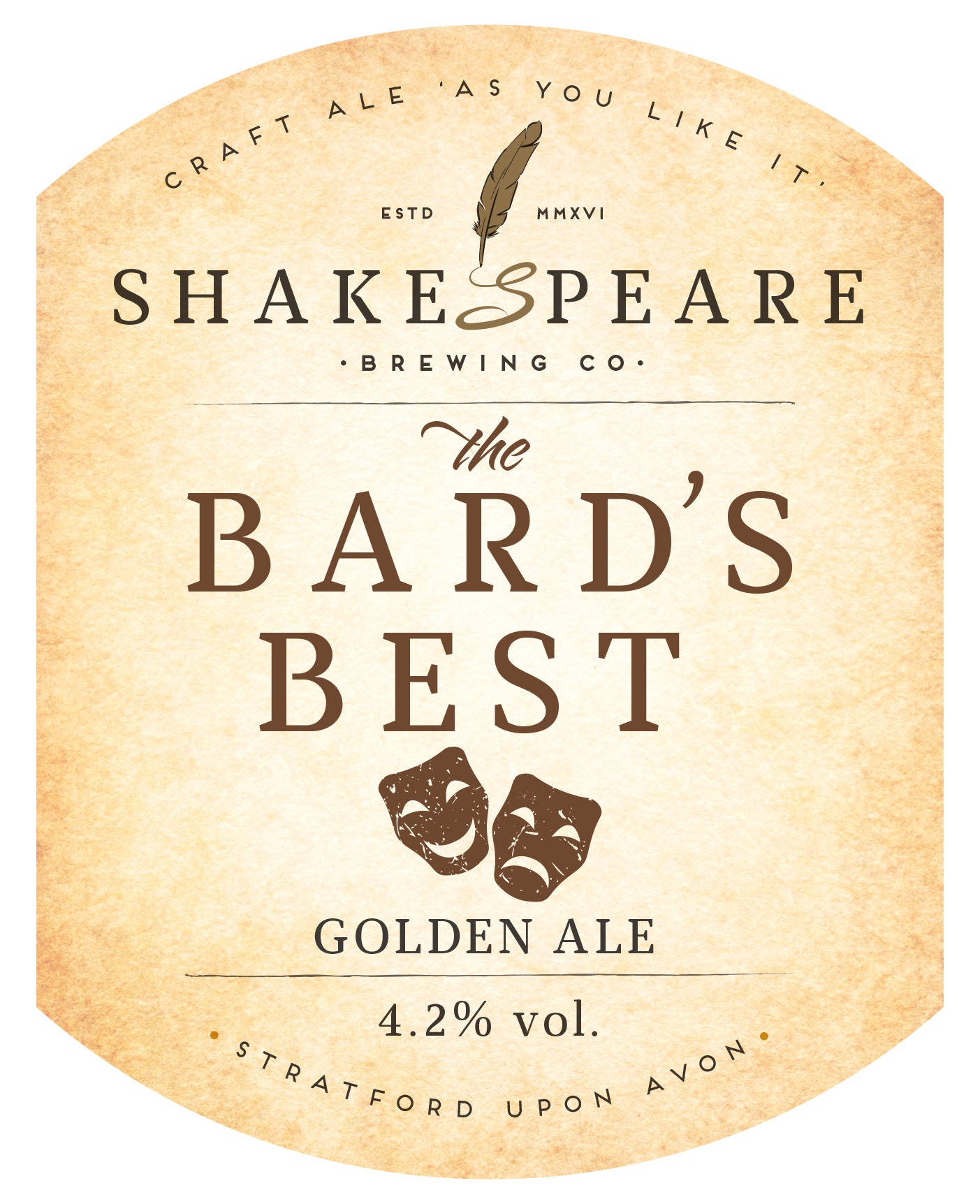 SHAKESPEARE BREWING CO. Bard's Best
A vibrant, hoppy ale with subtle hints of citrus. Pale gold in colour. 4.2%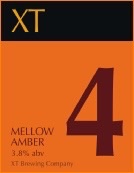 XT BREWING CO. XT4 Mellow Amber
An Amber beer with a special Belgian malt and a fruity mix of American and European hops. Very addictive. 3.8%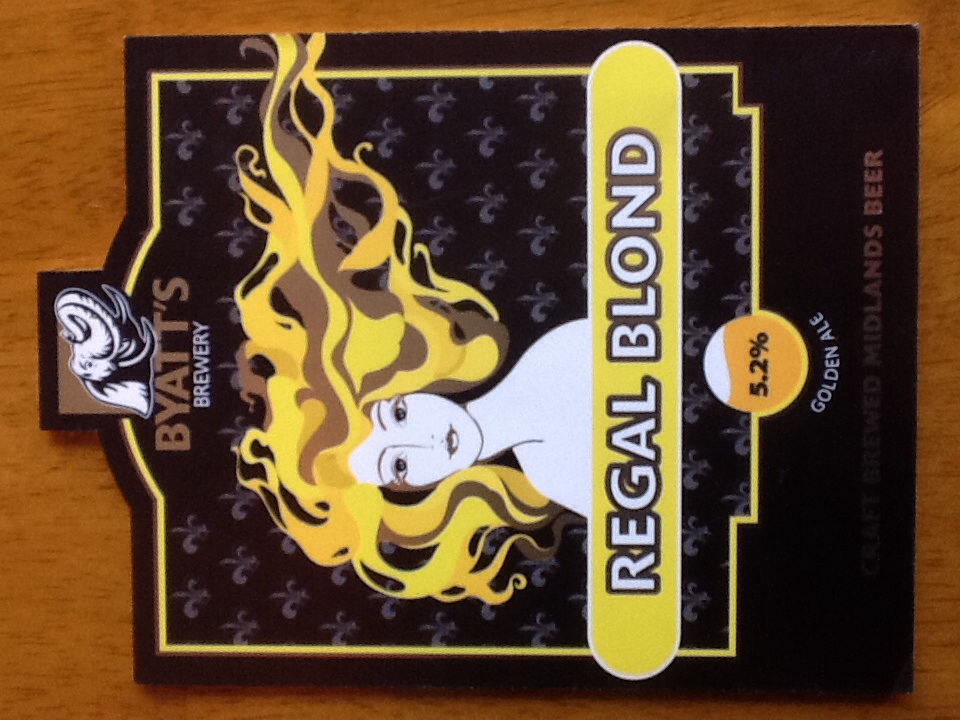 BYATT'S BREWERY Regal Blond
A strong zesty golden ale with pine, citrus lemon, grassy notes.
Smooth and easy-drinking. 5.2%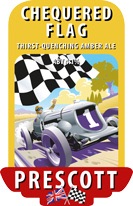 PRESCOTT BREWERY Chequered Flag
A thirst-quenching amber ale. Generously hopped using Cascade and Williamette which combine well with a skilful blend of Pale and Crystal malts. 4.1%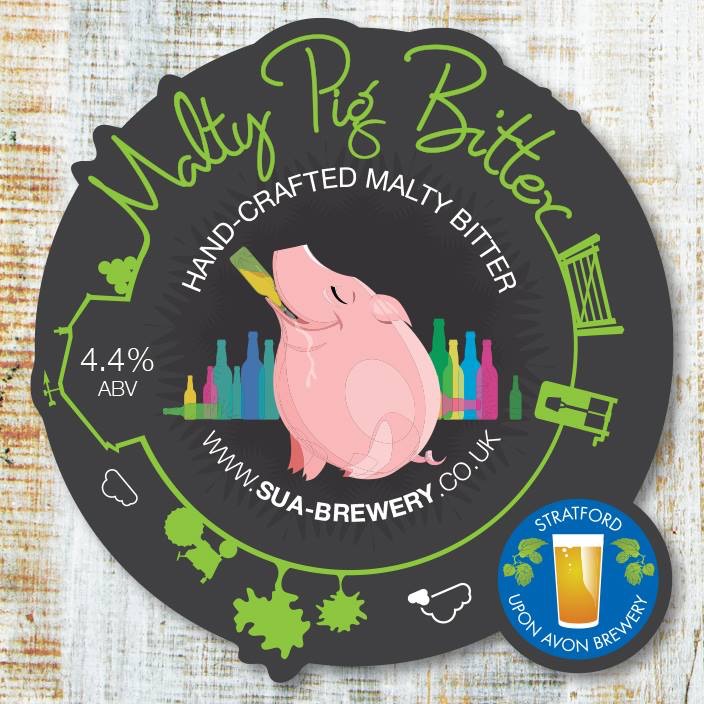 STRATFORD UPON AVON BREWERY Malty Pig Bitter
A malty beer which certainly punches above it's weight. 4.4%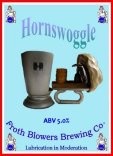 FROTH BLOWERS BREWING CO. Hornswoggle
A full-bodied blonde beer with a floral nose and sweetish start, soon replaced by a satisfying bitter finish. 5.0%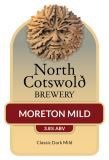 NORTH COTSWOLD BREWERY Moreton Mild
A rather delicious classic Mild with a nutty palate. 3.8%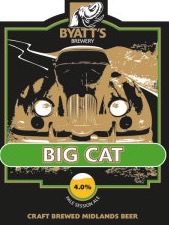 BYATT'S BREWERY Big Cat
A pale session beer with a light biscuity sweetness and soft fruit and spice notes. 4.0%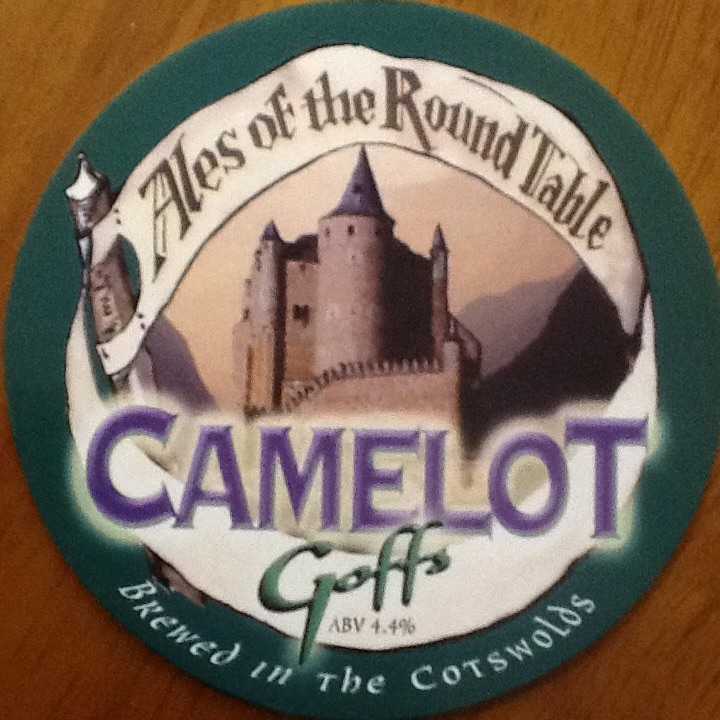 GOFF'S BREWERY Camelot
A full-bodied amber beer with a ruby glow. Malt dominates, underscored by a hoppy bitterness. 4.4%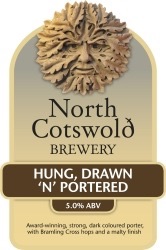 NORTH COTSWOLD BREWERY Hung, Drawn 'n' Portered
A strong, dark, treacle-coloured Porter with Bramling Cross hops and a malty finish. SIBA Wales and West Champion Ale 2014. 5.0%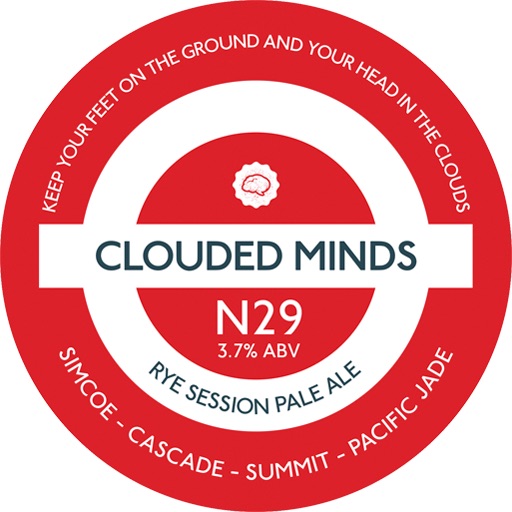 CLOUDED MINDS BREWERY N29 Rye Session Pale Ale
A light, medium-bodied session Pale Ale brewed with a small percentage of rye malt. Hops: Simcoe, Cascade, Summit and Pacific Jade. 3.7%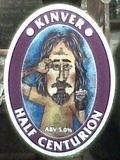 KINVER BREWERY Half Centurion
A pale amber, premium bitter with zesty, tropical fruit hop flavours. 5.0%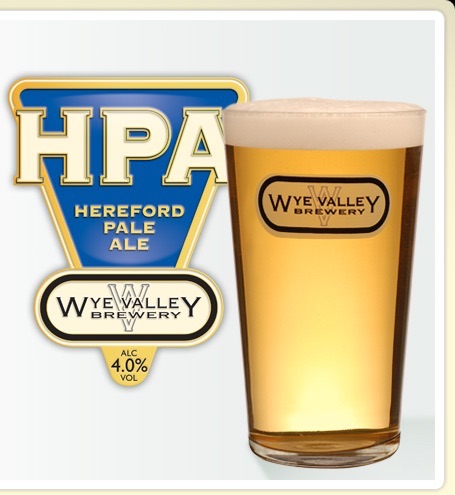 WYE VALLEY BREWERY HPA
A truly delightful pale ale. Smooth on the palate, it boasts a citrus hop aroma leading to a balanced, bitter finish. 4.0%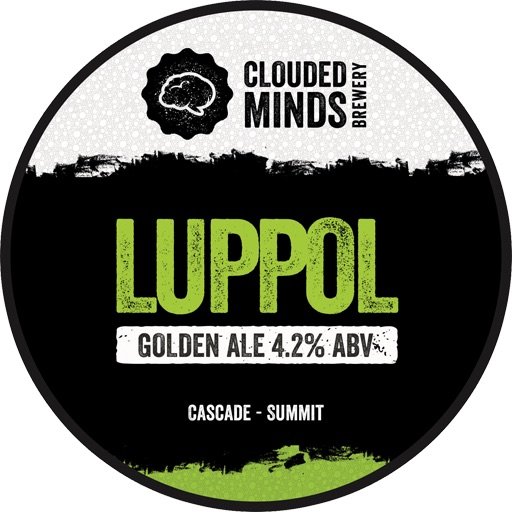 CLOUDED MINDS BREWERY Luppol
A punchy golden ale with oodles of Cascade and Summit hops. Refreshing with a satisfying bitter finish. 4.2%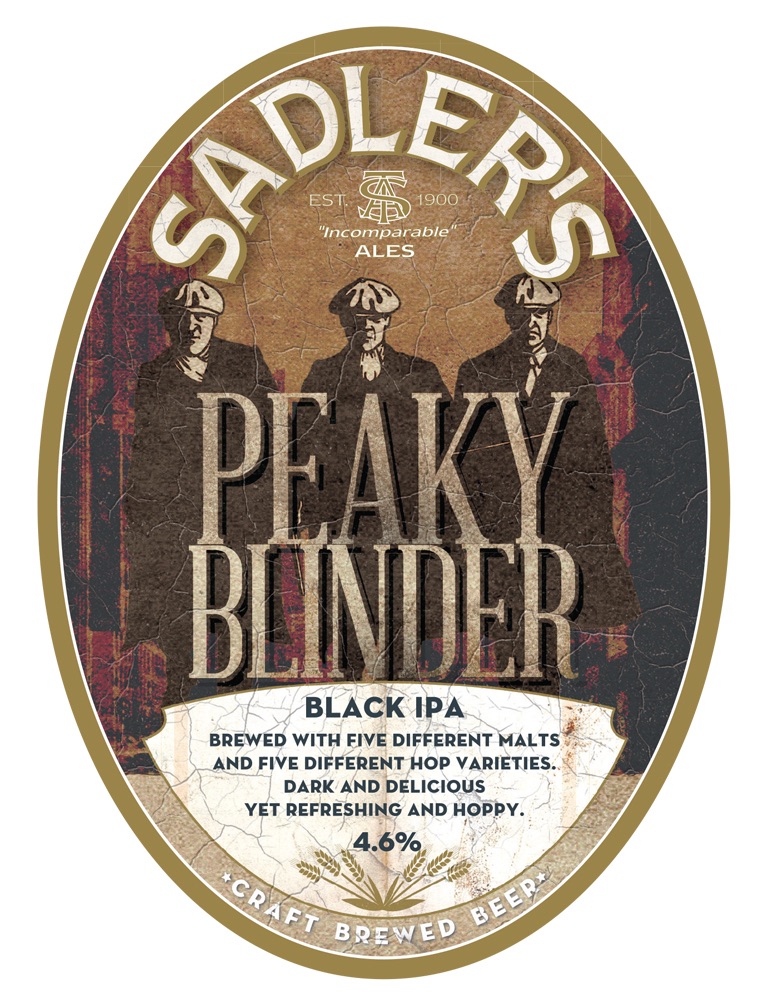 SADLER'S BREWERY Peaky Blinder
Brewed with five different malts and five different hop varieties. Dark and delicious, refreshing and hoppy. 4.6%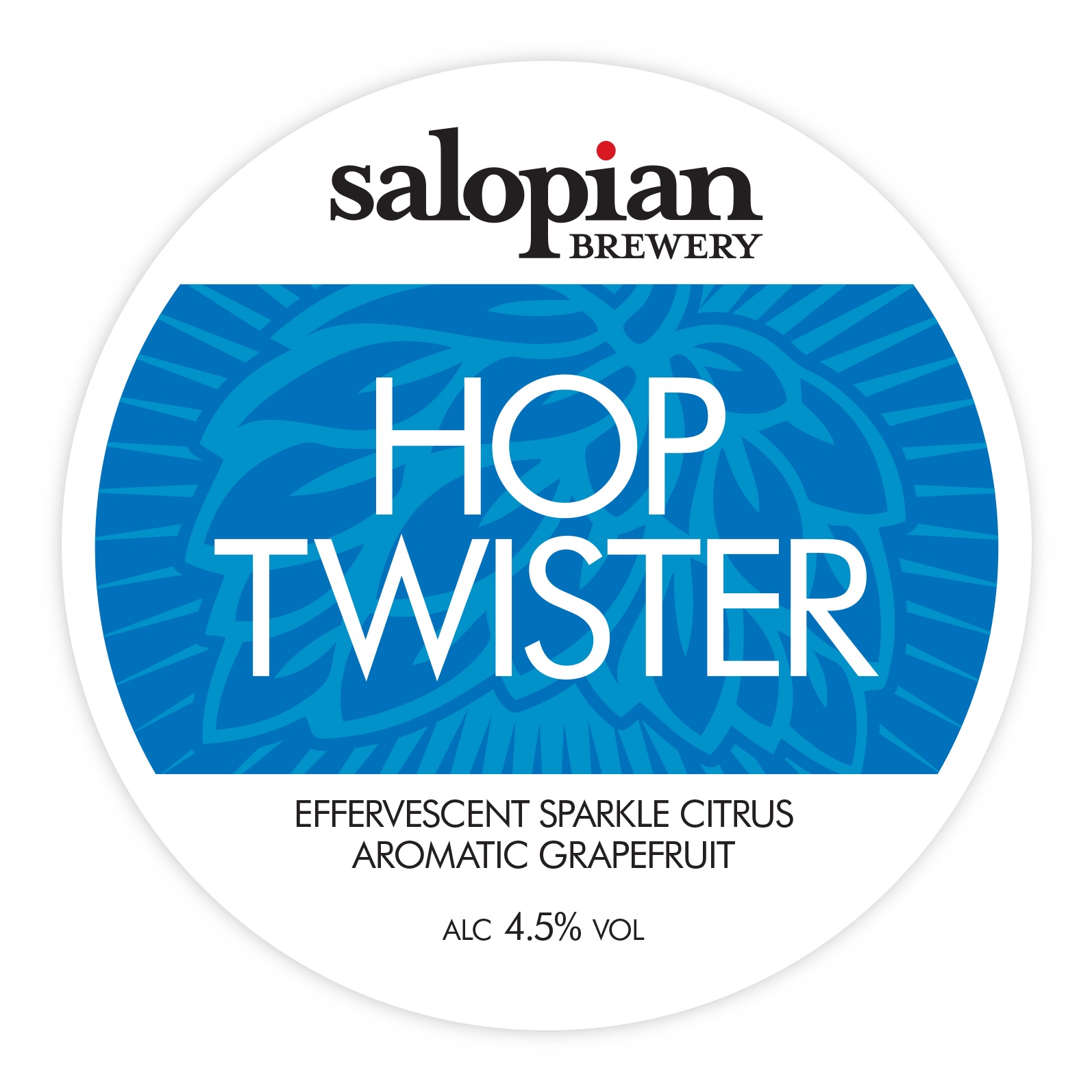 SALOPIAN BREWERY Hop Twister
A gold beer with the flavour of pale malts, floral hops and citrus with some sweet and fruity notes. 4.5%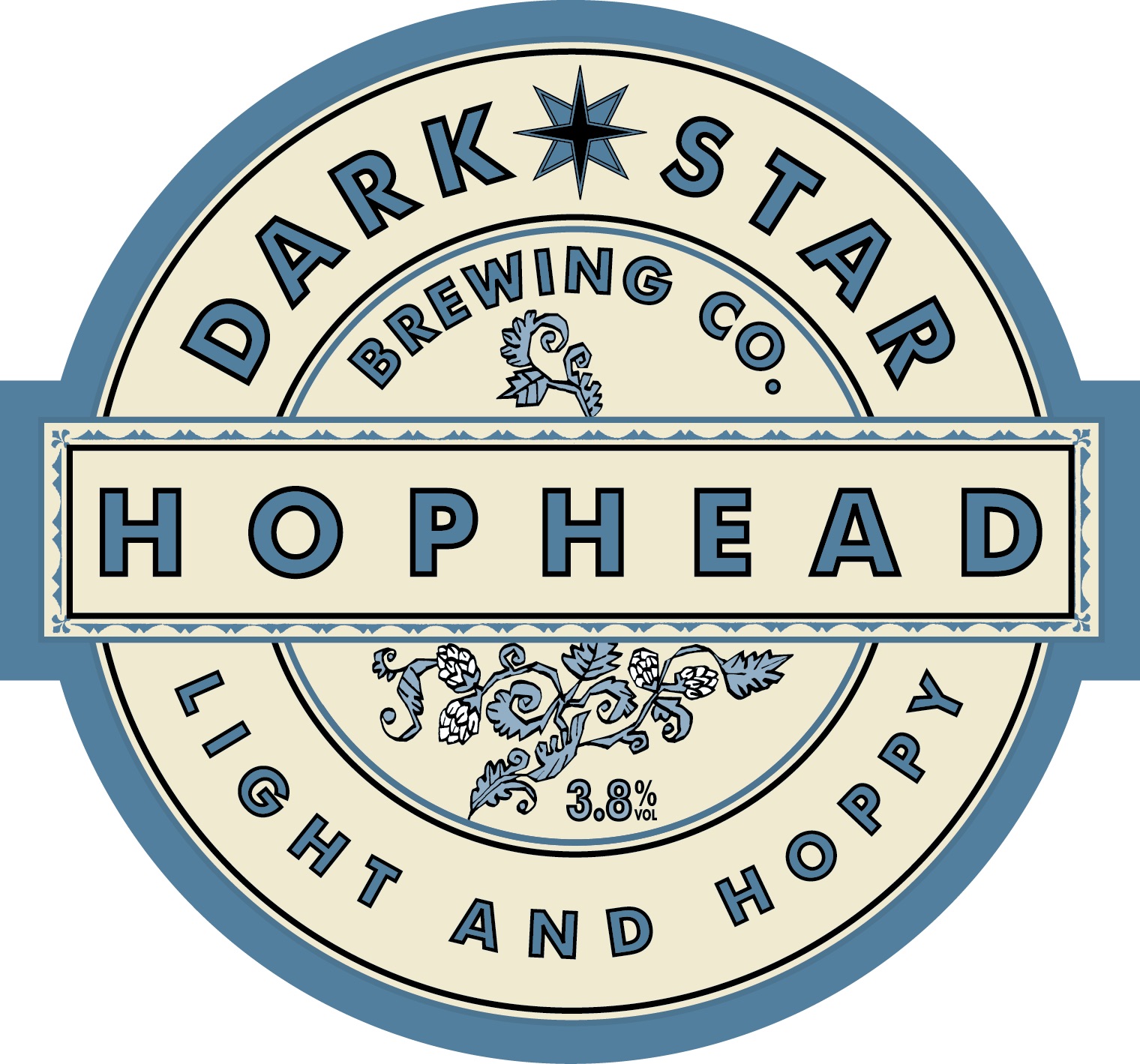 DARK STAR BREWING CO. Hophead
A pale ale with a strong floral aroma and elderflower notes from the Cascade hops. 3.8%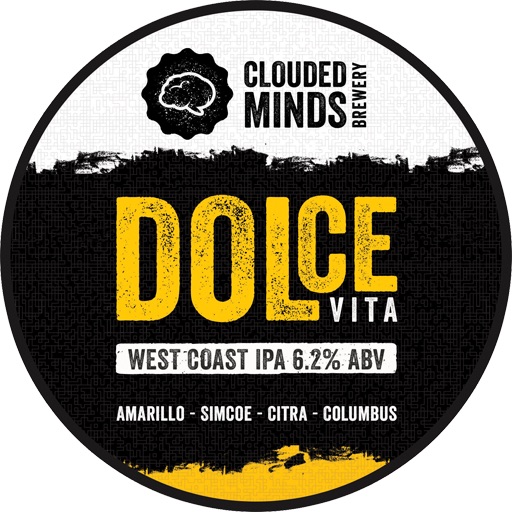 CLOUDED MINDS BREWERY Dolce Vita
A powerful West Coast IPA. Fruity and mildly spiced with a dry finish given by the use of a little organic honey. Highly hopped with Amarillo, Simcoe, Citra and Columbus. 6.2%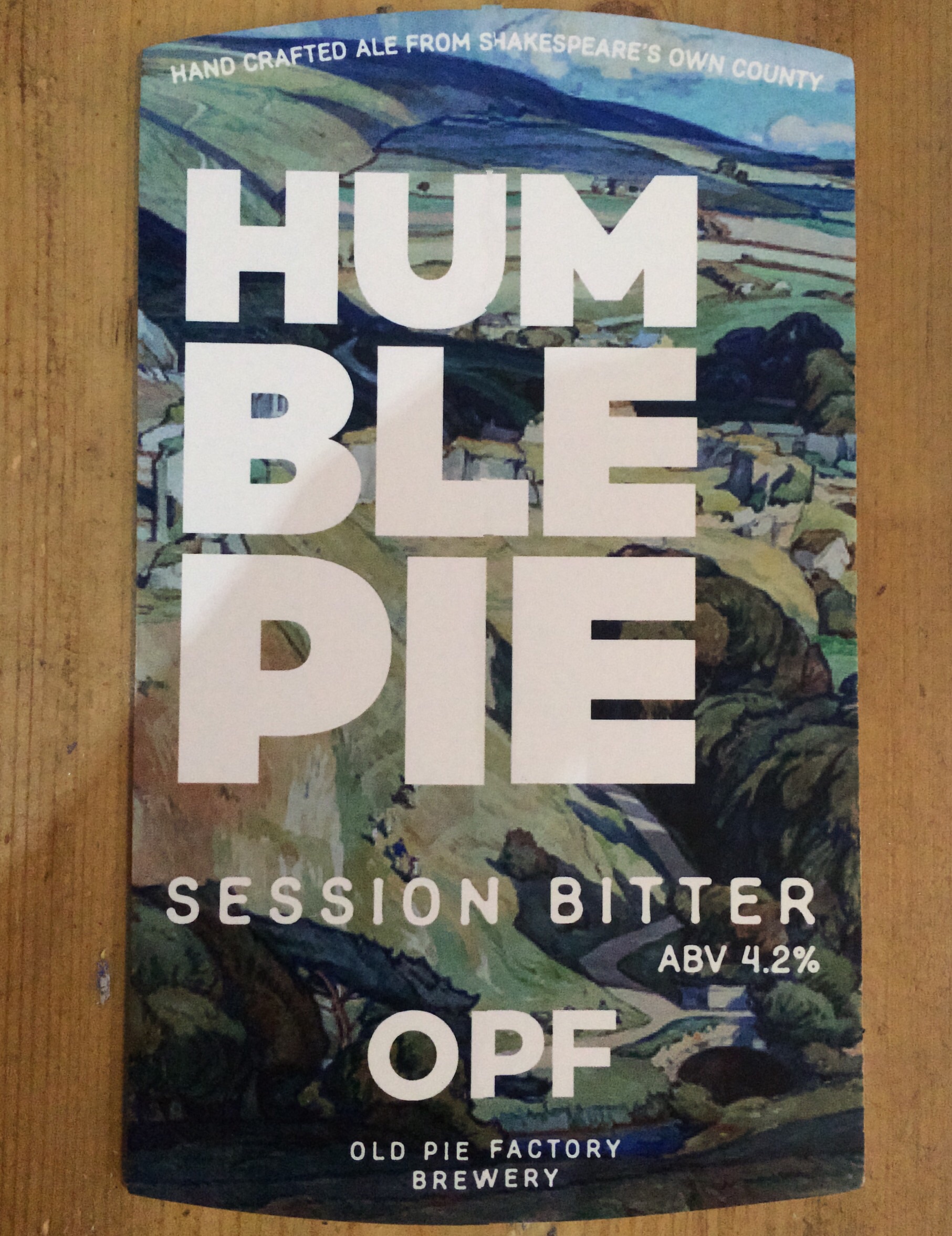 OLD PIE FACTORY Humble Pie
A golden ale. Sweet, malty with a light hop bitterness. A great session beer. 4.2%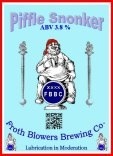 FROTH BLOWERS BREWING CO. Piffle Snonker
A light-blonde beer with a floral nose and sweet start but with a bitter finish, 3.8 % ABV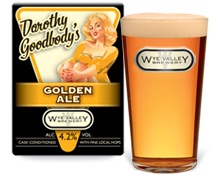 WYE VALLEY BREWERY Dorothy Goodbody's Golden Ale
A combination of English Fuggles and Goldings hops and Maris Otter pale malt give this beer a crisp and zesty kick. 4.2%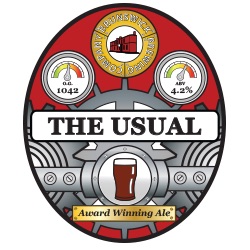 BRUNSWICK BREWING COMPANY The Usual
A traditional copper-coloured best bitter, finely balanced with toffee flavours imparted by the use of Crystal malt. 4.2%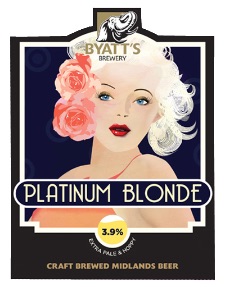 BYATT'S BREWERY Platinum Blonde
An extra-pale blonde ale with zesty, citrus flavours. Refreshing and hoppy. 3.9%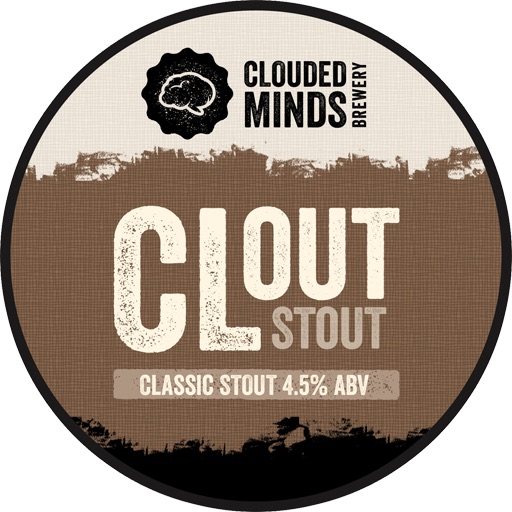 CLOUDED MINDS BREWERY Clout Stout
Aromas of roasted malts, cocoa, dried fruits and figs give way to a satisfyingly smooth and bitter finish. 4.5%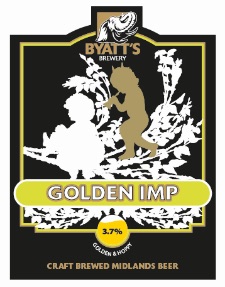 BYATT'S BREWERY Golden Imp
A hoppy golden ale packed with flavour. 3.7%



FINISHED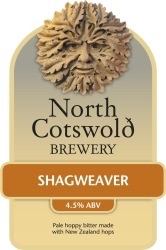 NORTH COTSWOLD BREWERY Shagweaver
A pale, hoppy bitter brewed with a blend of three New Zealand hops. CAMRA Warwickshire Beer of the Year 2013. 4.5%



FINISHED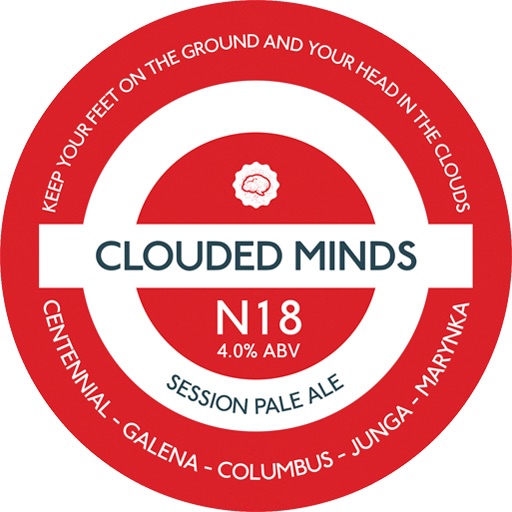 CLOUDED MINDS BREWERY N18 Session Pale Ale
Light, medium-bodied pale ale. Zesty with mild citrus, pine and resin notes. Hops: Centennial, Galena, Columbus, Junga and Marynka. 4.0%



FINISHED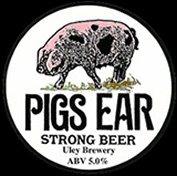 ULEY BREWERY Pigs Ear
CAMRA's Gloucestershire Strong Bitter of the Year 2015. Deceptively strong Pale Ale that is eminently quaffable. A pale-coloured beer with a light hop balance leads to a hoppy, fruity aroma and smooth finish. A wolf in sheep's clothing! 5.0%


FINISHED FOR NOW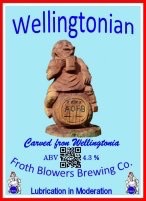 FROTH BLOWER'S BREWING CO. Wellingtonian
Pale in colour, an easy-drinking beer brewed with two varieties of New Zealand hops. 4.3%



FINISHED FOR NOW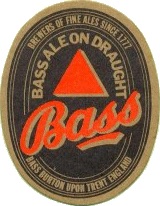 BASS BREWERY Draught Bass
Still brewed to the original recipe using only the finest ingredients and the experience of generations. Two strains of yeast are used to produce a complex nutty, malty taste with subtle hop overtones. 4.4%



FINISHED. BACK SOON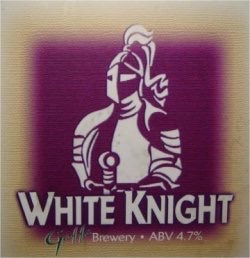 GOFF'S BREWERY White Knight
A golden, well-hopped bitter with a full-bodied taste. Bitterness predominates in the mouth and leads to a dry, hoppy aftertaste. Deceptively drinkable for its strength. 4.7%




FINISHED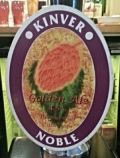 KINVER BREWERY Noble
An award-winning, hoppy bitter. A citrus nose gives way to a distinctive tropical fruit bitterness. 4.5%


ALL GONE FOR NOW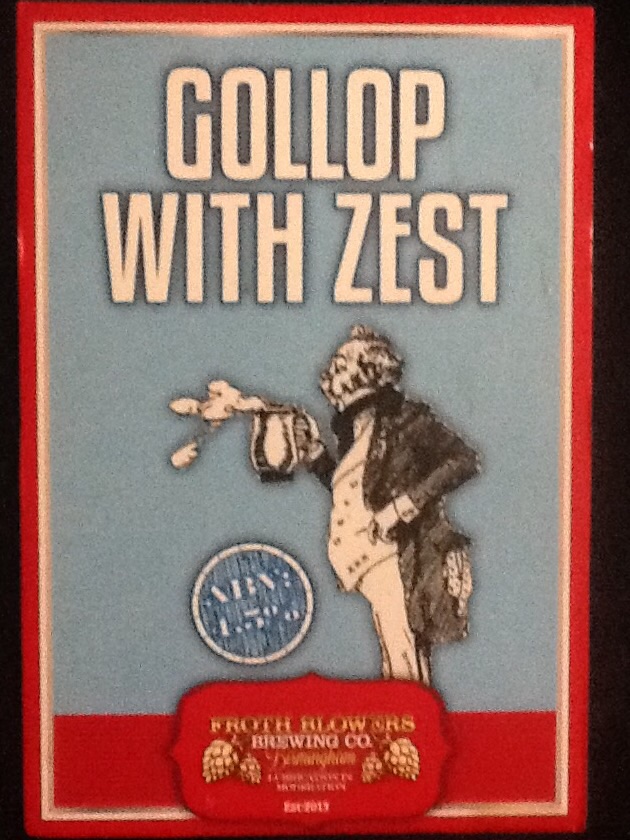 FROTH BLOWERS BREWING CO. Gollop with Zest
A blonde beer with a floral start and a citric finish. 4.5%



ALL GONE FOR NOW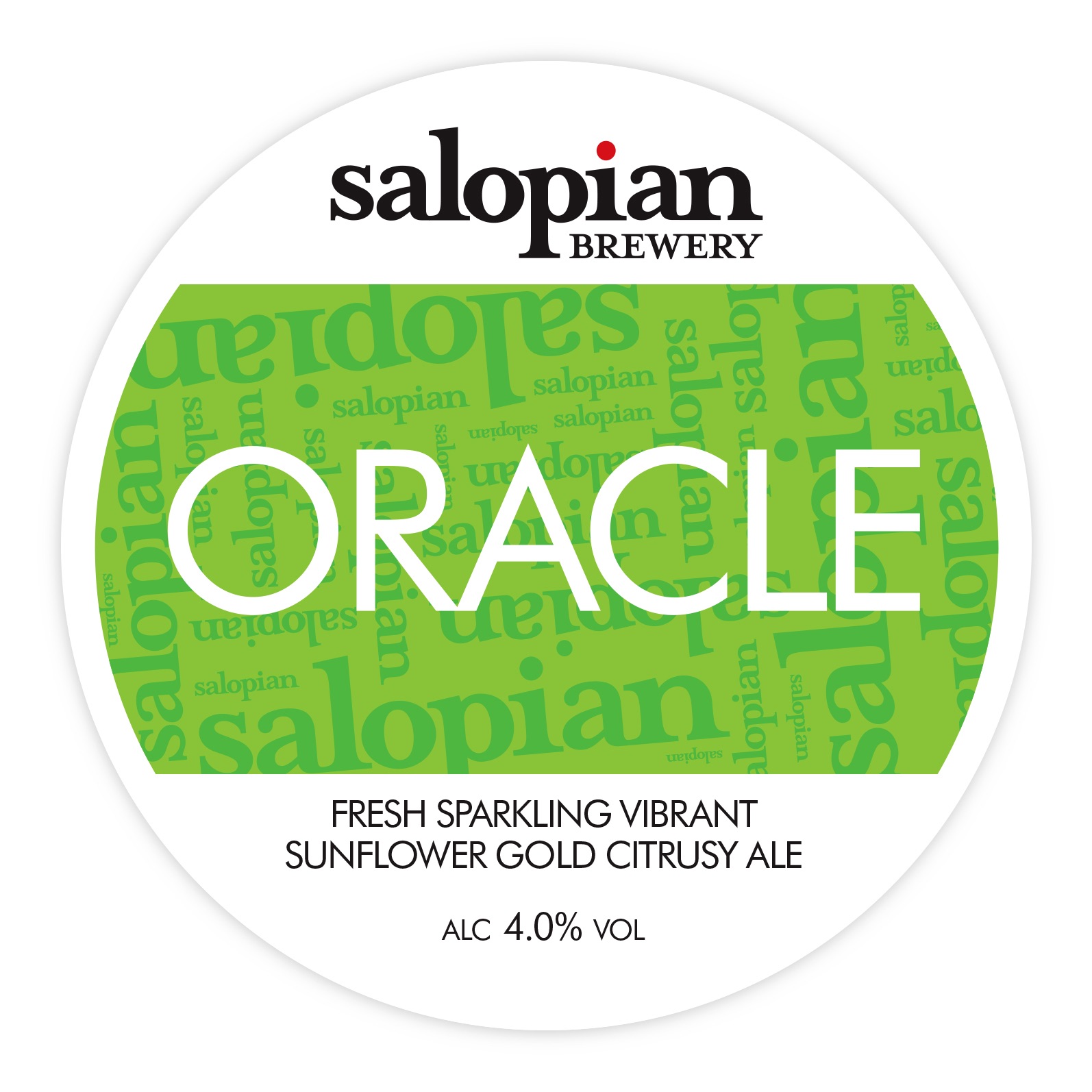 SALOPIAN BREWERY Oracle
A crisp golden ale with a striking hop profile. Dry and refreshing with a long citric and aromatic finish. 4.0%



FINISHED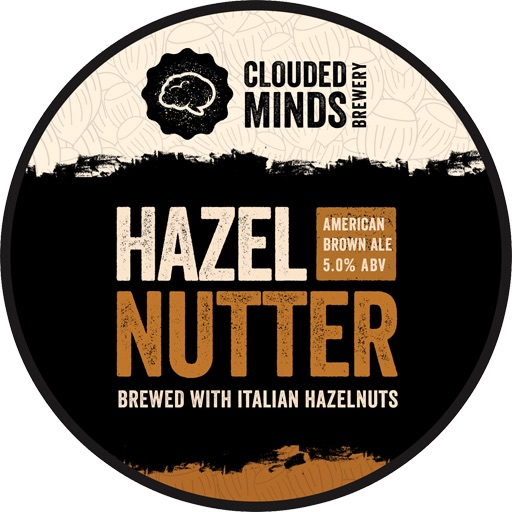 CLOUDED MINDS BREWERY Hazel Nutter
An American Brown Ale brewed with Italian hazelnuts. The flavour is nutty and chocolaty, well-balanced and smooth. 5.0%



FINISHED FOR NOW

ULEY BREWERY Old Spot
A distinctive, full-bodied ruby coloured ale with a fruity aroma, a malty, fruity taste, with a light, hoppy bitterness, and a strong, balanced aftertaste. Their flagship ale, strong but not sweet. Wins lots of prizes! 5.0%



FINISHED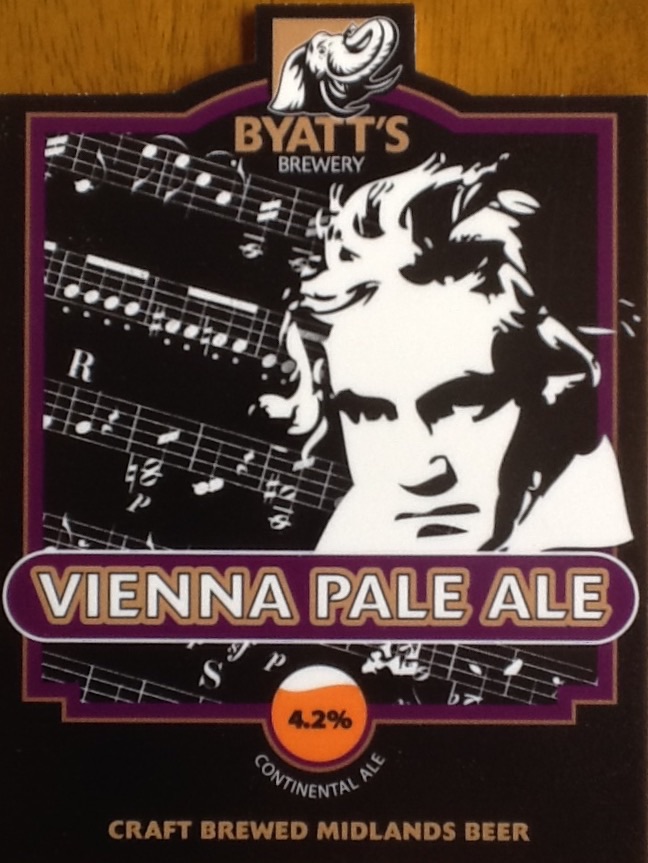 BYATT'S BREWERY Vienna Pale Ale
A light, copper-coloured beer brewed with lager-centric ingredients. Vienna malt combined with Saaz and Hersbrucker hops make for a very refreshing pint. 4.2%



FINISHED FOR NOW

KENDRICK'S BREWERY 1823 Mild
A full-bodied dark mild with hints of caramel, finishing with a smooth, malty palate. 3.5%



FINISHED FOR NOW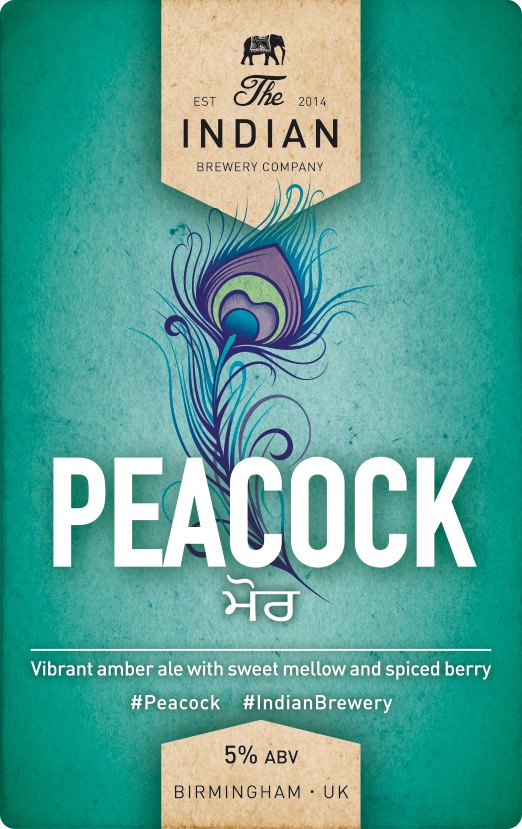 INDIAN BREWERY Peacock
A vibrant amber ale with sweet mellow and spiced berry. 5.0%


FINISHED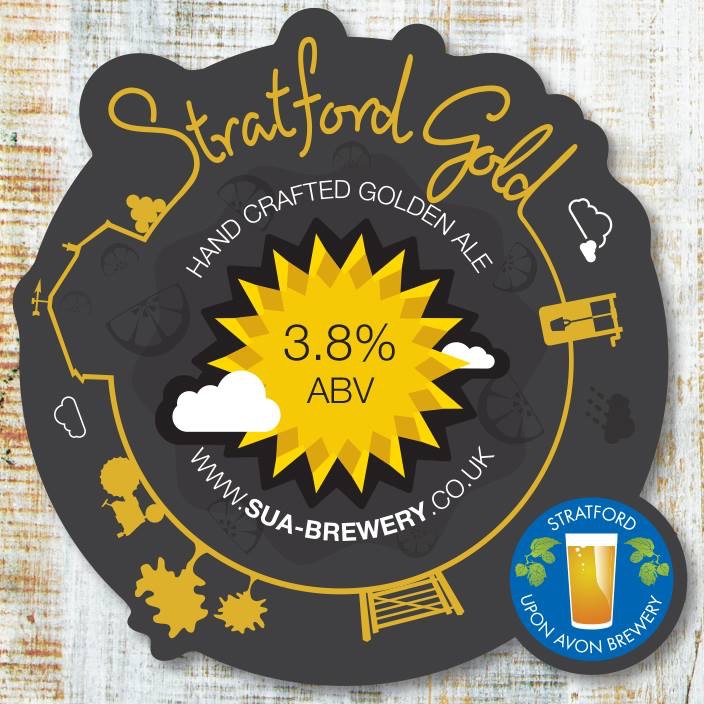 STRATFORD UPON AVON BREWERY Stratford Gold
A hand-crafted golden ale from this exciting new brewery. 3.8%


FINISHED FOR NOW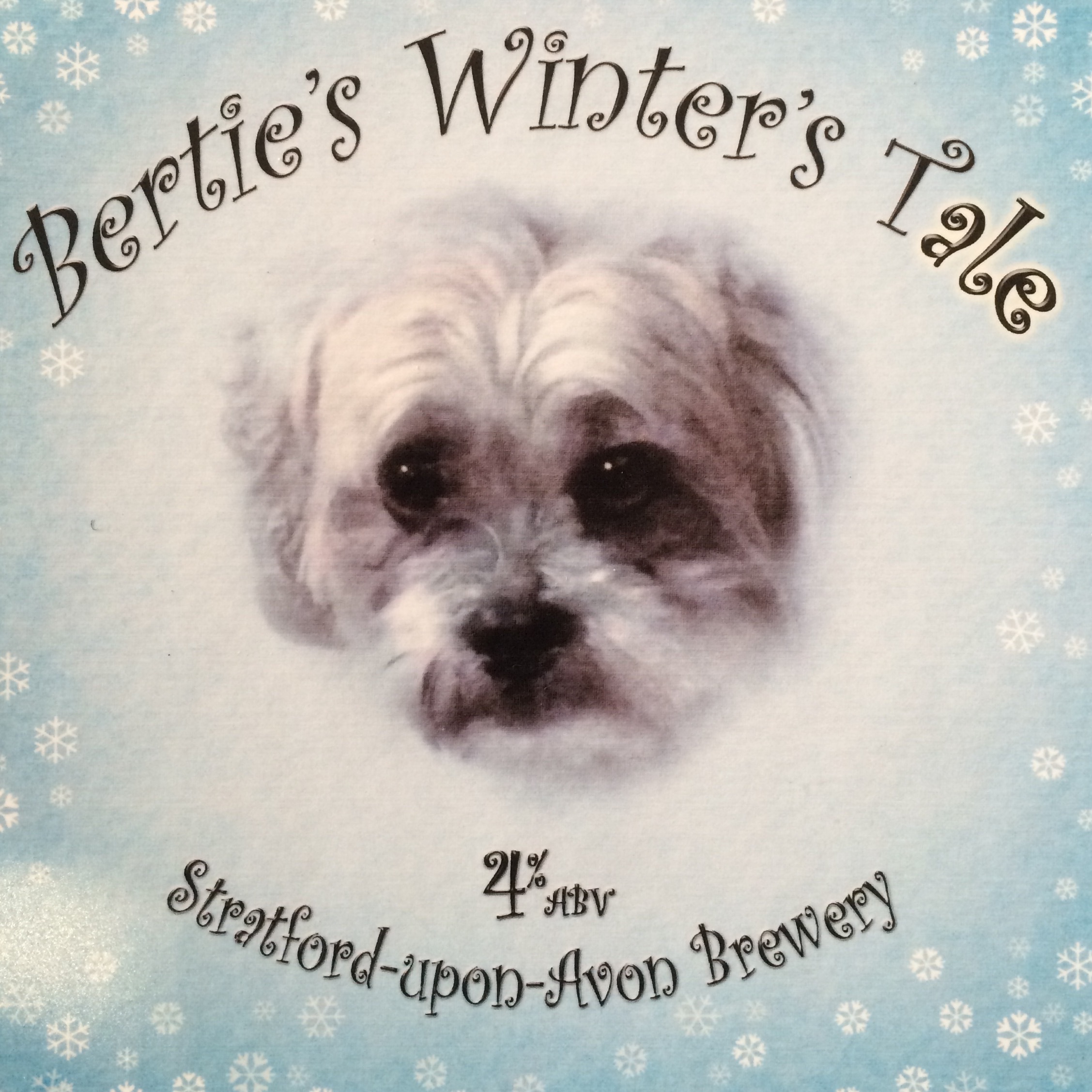 STRATFORD UPON AVON BREWERY Bertie's Winter's Tale
A very hoppy beer brewed with English hops, including Challenger and East Kent Goldings. Late hopped to lock in the flavour, this'll get your tastebuds going. 4.0%



ALL GONE UNTIL NEXT YEAR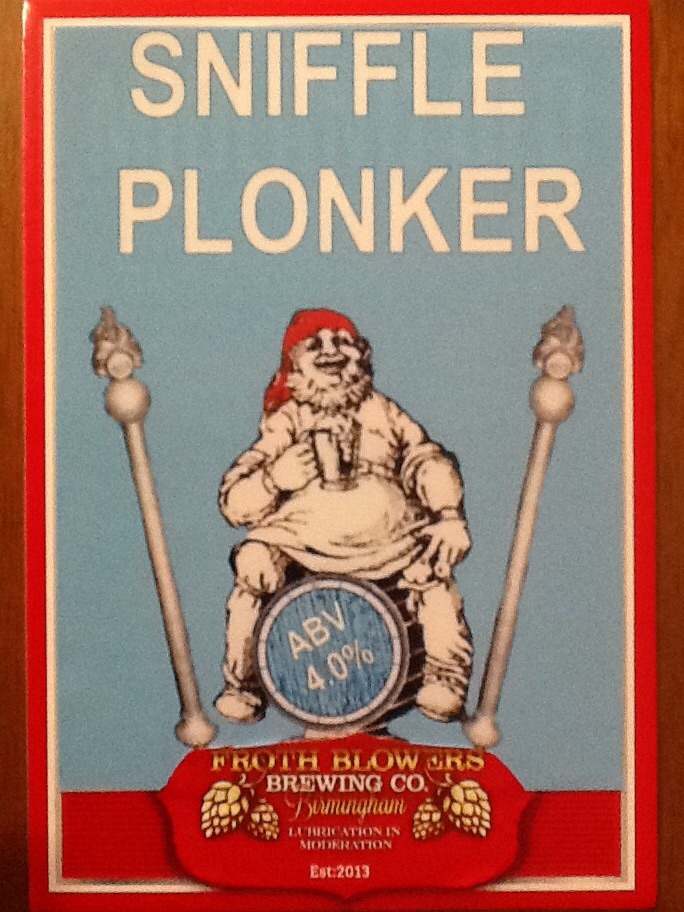 FROTH BLOWERS BREWING CO. Sniffle Plonker
The boys have moved into bigger premises to increase brewing capacity, hence there's a bit of experimentation going on. This one was supposed to be a Piffle Snonker but it turned out darker and slightly stronger. 4.0%


FINISHED FOR NOW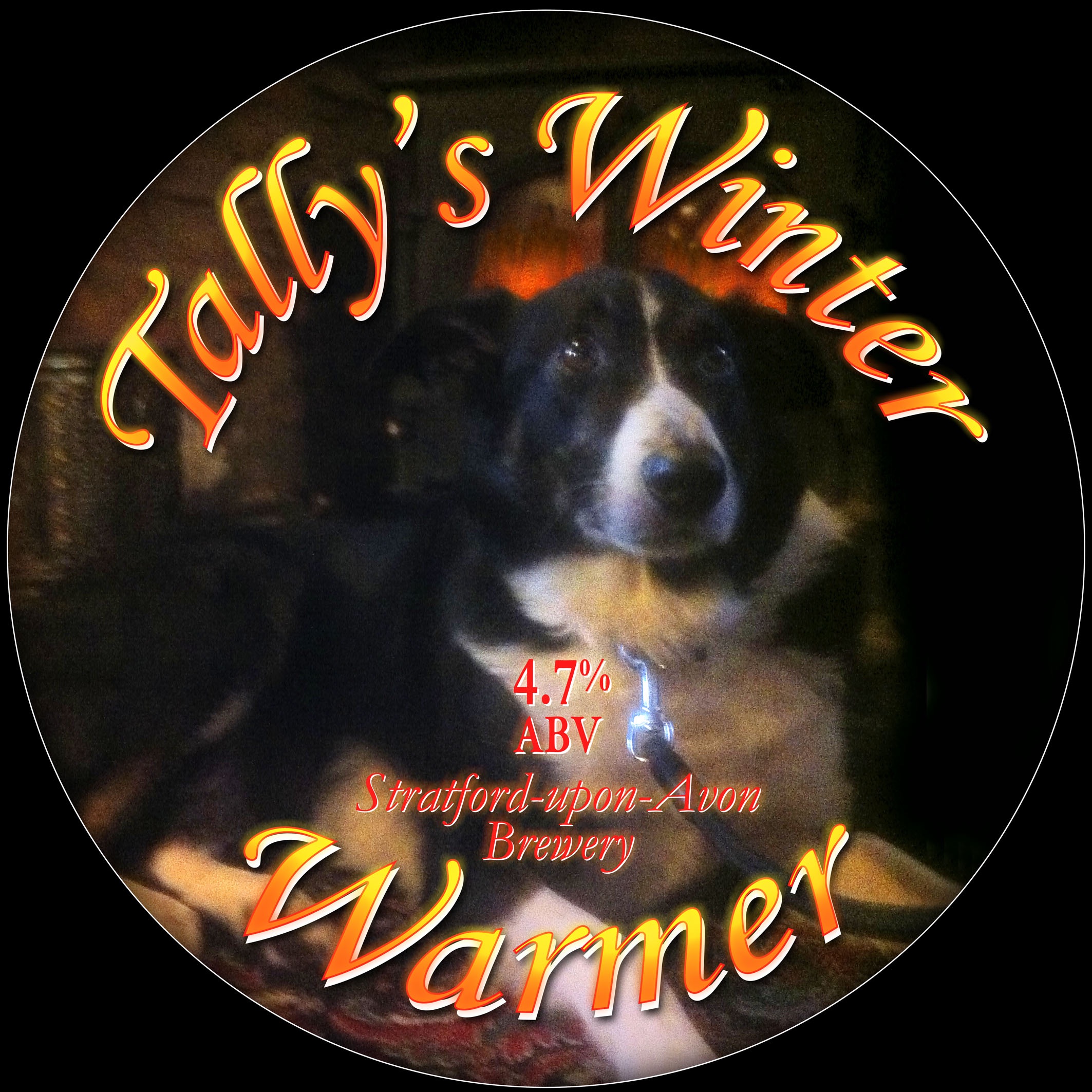 STRATFORD UPON AVON BREWERY Tally's Winter Warmer
A copper-coloured Winter Warmer with hints of cinnamon and star anise. Named in honour of the pub Collie. 4.7%


FINISHED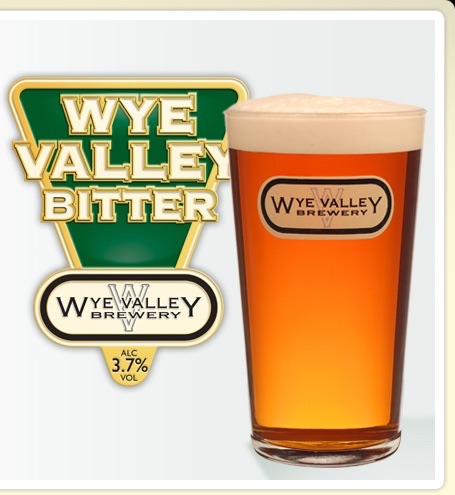 WYE VALLEY BREWERY Wye Valley Bitter
A chestnut-coloured session bitter. Using Maris Otter and Crystal malts together with locally grown Target and Goldings hops this beer has a delicate hoppy aroma leading to a clean, bitter finish. 3.7%


FINISHED FOR NOW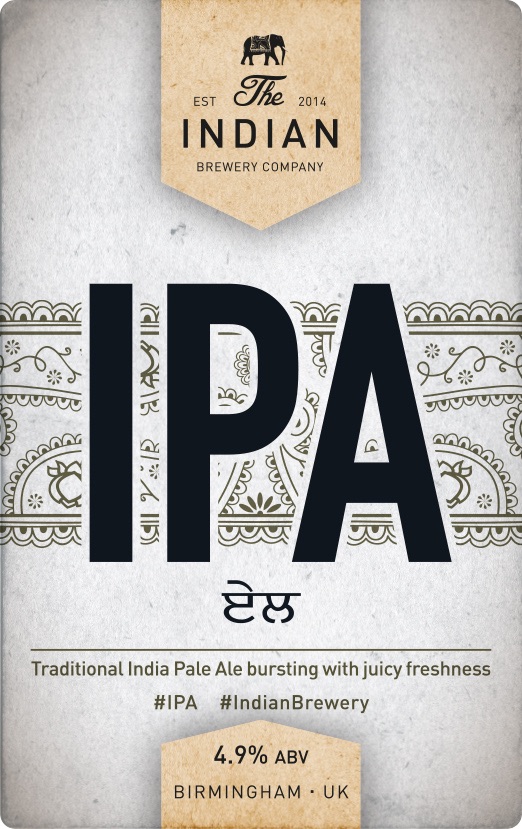 THE INDIAN BREWERY COMPANY IPA
A traditional India Pale Ale. The New World hops have it bursting with juicy freshness. 4.9%


FINISHED, BACK SOON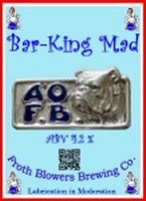 FROTH BLOWERS BREWING CO. Bar-King Mad
A single hopped citric beer full of character. 4.2%


ALL GONE FOR NOW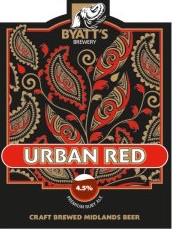 BYATT'S BREWERY Urban Red
A ruby red bitter with rich malt flavours and a floral aroma. 4.5%


FINISHED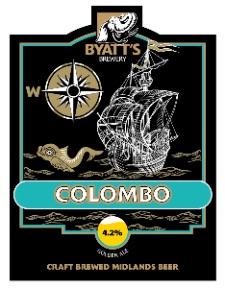 BYATT'S BREWERY Colombo
A refreshing golden ale with plenty of body, rich earthy hoppiness and citrus overtones. 4.2%



ALL GONE FOR NOW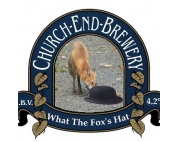 CHURCH END BREWERY What the Foxs Hat
A golden session beer. Initial grassy aroma and slight maltiness give way to a dry, hoppy finish. 4.2%



RETURNING VERY SOON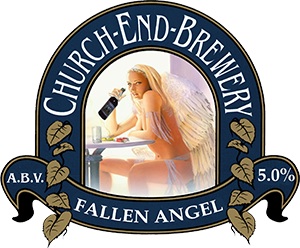 CHURCH END BREWERY Fallen Angel (BRITISH CHAMPION STRONG ALE 2014)
A sharp, full-flavoured pale bitter. Bucketfuls of American hops give it a lemony edge. 5.0%


FINISHED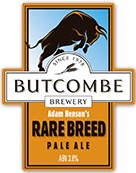 BUTCOMBE BREWERY Adam Henson's Rare Breed
A clean-tasting, refreshing and distinctive pale ale brewed with aromatic Cascade hops. Adam Henson (you know, that bloke off tv who pretends that he works on a farm) has provided some of the ingredients. 3.8%


FINISHED, UNFORTUNATELY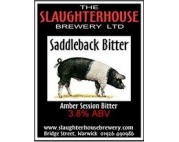 SLAUGHTERHOUSE BREWERY Saddleback
An amber session bitter with a distinctive Challenger hop flavour. 3.8%


ALL GONE FOR NOW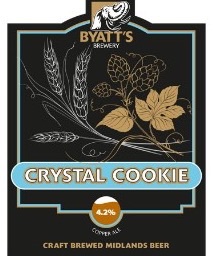 BYATT'S BREWERY Crystal Cookie
A light biscuit malt sweetness leads to minty, grassy hop flavours with hints of blackcurrant and a balanced bitterness. 4.3%


FINISHED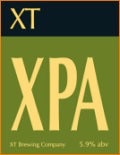 XT BREWING CO. XPA American IPA
An IPA brewed with crisp, clean extra-pale malts and bags of different American hops. A cooler, slower fermentation makes for a really special hop forward flavour. 5.9%


FINISHED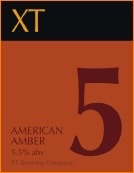 XT BREWING CO. XT5 American Amber
Big, American-sized portions of hops on a deep-filled malty base. 5.5%


FINISHED FOR NOW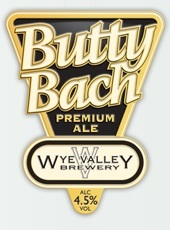 WYE VALLEY BREWERY Butty Bach
'Butty Bach' is Welsh for 'little friend'. This full-bodied, smooth and satisfying premium ale is burnished gold in colour and has made many friends in its time. Brewed using Maris Otter and Crystal malts, flaked barley, malted wheat, and locally grown Fuggles, Goldings and Bramling Cross hops. 4.5%


FINISHED